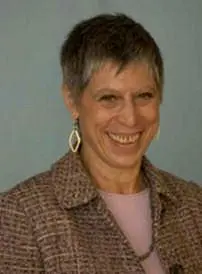 In my 30 plus years doing counseling and psychotherapy, I've developed a respect for our innate resilience and our ability to use life's challenges for growth
My clients find their way to becoming calm, confident and hopeful.
I can help you get there too!

Talking with a counselor about issues that trouble us is inherently helpful, it is even more helpful when combined with methods that create calm and develop greater awareness of our emotional/physical self. EMDR creates a relaxed and focused state so that we can look at what bothers you more easily.
You'll find me a down to earth, receptive and interactive listener. I'll encourage you to express yourself freely; to be an active participant in your counseling process. Our work together can make you calmer and more hopeful.

I'd like to hear from you about your particular situation to determine what kind of therapy process will work best for you.
I look forward to meeting with you.
Something About Me
When I'm not in the office, I enjoy Yoga and other physical disciplines. I've found that whatever I've learned outside the office improves the work we do together. I've become aware of the integration and power of our mental emotional and physical selves; that positive intention and positive feedback motivate us.
Education and Experience
Columbia University School of Social Work, MSW
1971-1973
Training Institute for Mental Health Practitioners

Certification in Psychotherapy and Psychoanalysis
taught and supervised

1979-1984
1986-2000
Biofeedback Instruments

Trained in Stress Management and Biofeedback

1990-1995
New York Institute for Ericksonian Psychotherapy

Trained in Hypnosis

1995-1997
Professional Affiliations
| | |
| --- | --- |
| New York Society for Clinical Social Work | 1982-present |
| American Academy of Clinical Social Workers | 1986-present |
| EMDRIA International | 2003-present |